Carteret 15 OZ Hot/Cold Glass Filter Bottle, Blue
About this Item: 
_________________________
This water bottle is a great daily companion for any activity. Add your favorite ingretients and have the most enjoyable drink you can imagine. With an insulated sleeve you can choose to enjoy your drink whenever you are ready.
_________________________
Package Includes:
_________________________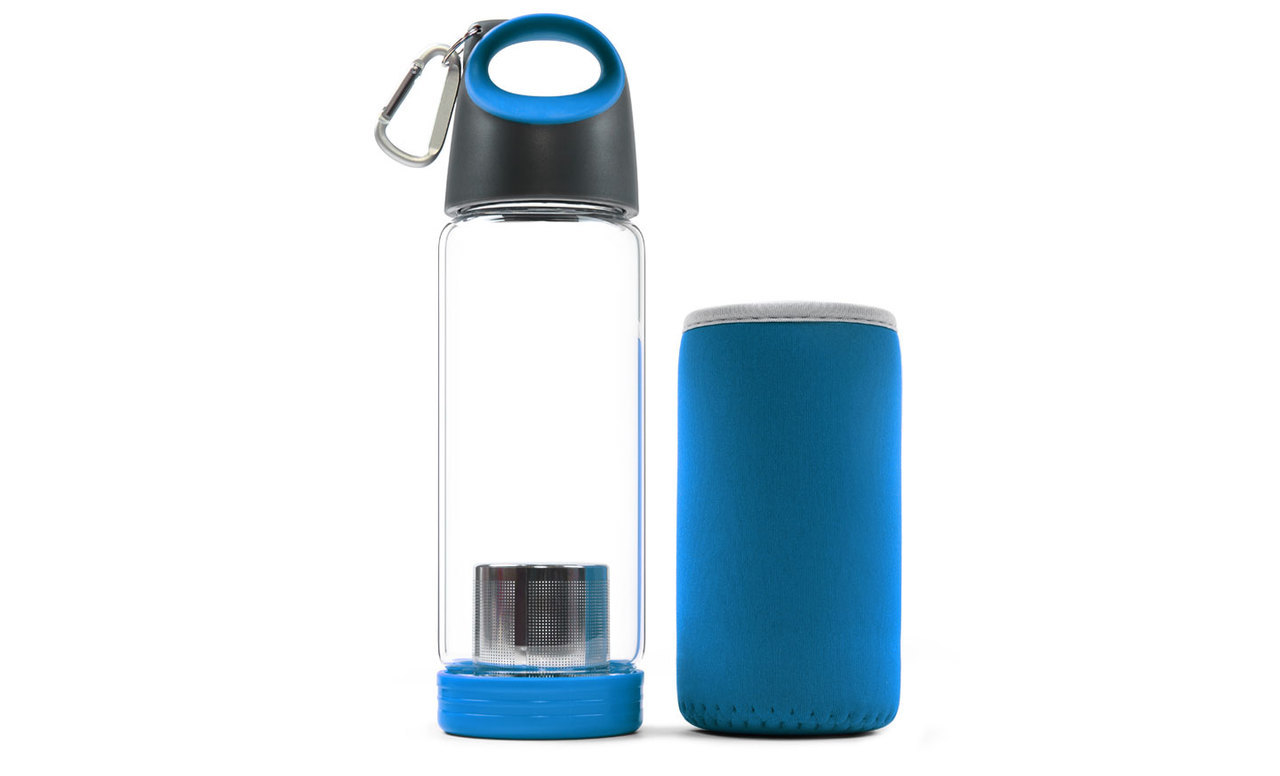 _________________________