Regency Lamp Shabbos Lamp (Silver)
About this Item: 
_________________________

Kosher Lamp - Shabbat Lamp/Regency Silver - An Ideal Practical addition to any Jewish Home. If you enjoy reading in bed on Friday Evenings - then this is just the Lamp for you! There is no easier way to read in bed on Shabbat! Youll be able to: Direct the light OR Dim the light OR even Turn it off! Get a kosher lamp for every member of the family: 1. Great for shared kids rooms with different bedtimes. 2. Read to your little ones before tucking them in. 3. Great for an infants room during the night. 4. Have one for a Shabbos guest sleeping on the sofa. 5. Take one with you when staying in a hotel. 6. Buy one for your child at Yeshiva or Seminary. 7. Fabulous Bar Mitzvah or Bat Mitzvah gift. 8. Great Birthday, Engagement or Wedding present. 9. Ideal for use in patient's recovery room at home.

 
_________________________
Package Includes:
_________________________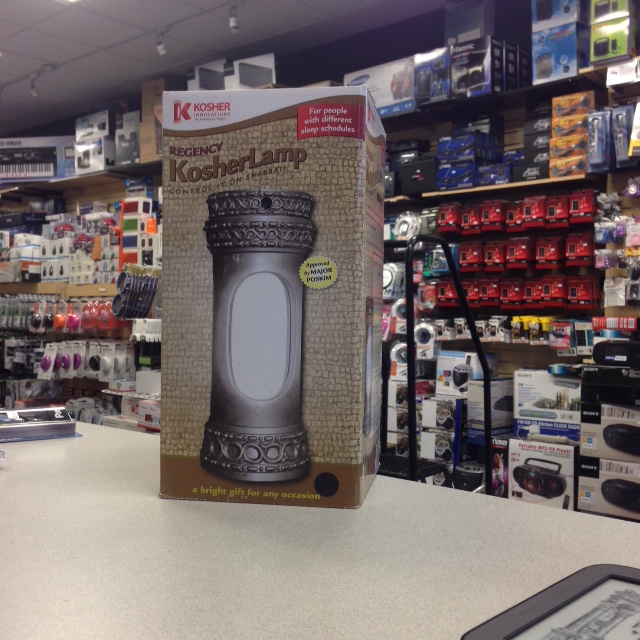 _________________________