AdHoc Floating Tea Egg Infuser with Stand, Green
About this Item: 
_________________________

The Ad Hoc Floatea is a fun and easy way to enjoy your favorite tea. The Floatea features a perfectly balanced body allowing the tea ball to float gently on the surface. The functional and stylish design eliminates the need to search for the ball in your cup, and the included base allows you to collect the excess drops with no mess.

 
_________________________
Package Includes:
_________________________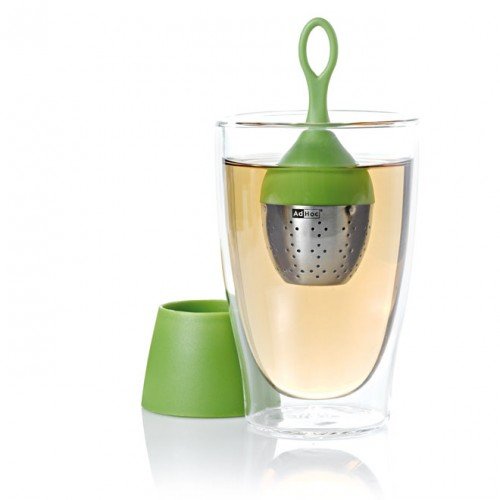 _________________________