Aluratek ADMPF310F 10-Inch Digital Photo Frame with 4GB Built-In Memory (Black) - Photos, videos, music
About this Item: 
_________________________
What separates Aluratek's new 10 Inch digital photo frames from other brands is picture quality, ease of use, and affordability. You cannot get a better quality image or video than what Aluratek frames deliver, thanks to the best quality "true digital" LCD panels that are available on the market for production. Combined with an easy-to-use interface, wide format support, and the simplicity of automatic playback, Aluratek digital photo frames are the best choice for storage and playback of your important memories. The ADMPF310F Digital Photo frame will allow you to nix the completion with its industry leading 1024x600 HD resolutions. If you would like to program the frame to go directly into slideshow or video mode no problem. In fact a lot of folks have standardized on this frame as an inexpensive digital signage solution. What that means is the you can go directly into a video looping mode upon powering on without the need to do anything at all. With 4GB built in memory you will have plenty of capacity to showcase your photos, videos and load up your favorite music files which are great to listen to during slideshows. Bring those digital photo's and videos to life with Aluratek's new 10 Inch digital photo frame.



_________________________
Package Includes:
_________________________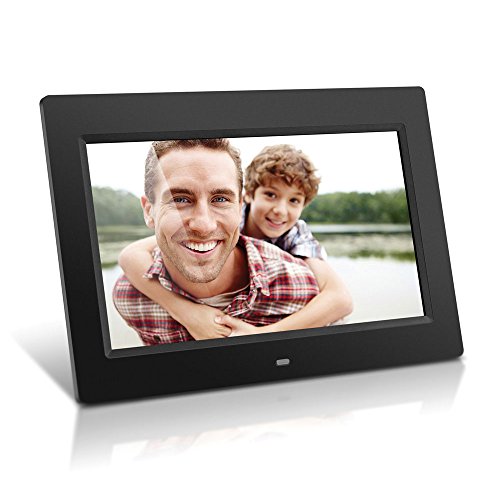 _________________________