Andis Professional T Outliner
About this Item: 
_________________________
Andis Outliner II Trimmer Model No. 04603
Andis continues to grow globally. Almost 80 years ago Andis introduced products to Europe and today these products are available in 90 countries around the world. Barbers, stylists, groomers, and consumers everywhere continue to reach for Andis clippers, trimmers, dryers, blades, curling irons, and flat irons when they want to rely on top-performing tools.
Fine Cutting Experience
The Andis Outliner II trimmer is equipped with a close-cutting blade. The fine-cutting teeth allow for extremely close cutting that is ideal for fades and design work. The contoured housing fits comfortably in your hand and the heavy-duty 8 foot cord allows for plenty of room to work. The high-speed, powerful, magnetic motor runs cool and quiet, assuring the comfort of your client. The high-quality carbon-steel blades are specially hardened for long-life cutting. The Outliner II is perfect for all-around outlining and fading and the close-cutting blade is ideal for trimming necks, beards, mustaches, and edging around ears. Designed and engineered in the United States, Andis also offers a complete line of quality clippers and trimmers for animal grooming as well as a full line of wall mounted hair dryers for the hotel industry.
Structure
Andis Outliner II Trimmer Replacement Blade Set features high-quality, carbon, and super fine tooth, steel blades that are perfect for outlining, shaping, and styling.
Purposes and Features:
Perfect for all-around outlining and fading
Equipped with extremely close-cutting blade for trimming necks, beards, mustaches, and edging around ears
Contoured housing with high-speed motor
Ideal for dry shaving
_________________________
Package Includes:
_________________________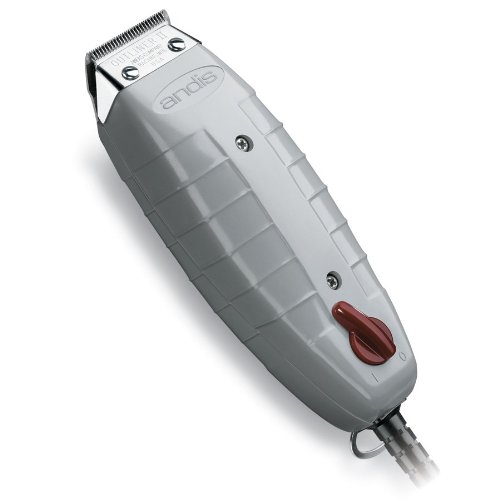 _________________________