Bering Women's Classic Mesh Band Watch, Silver / Gold
About this Item: 
_________________________
Timelessly beautiful and long-lasting, like the eternal ice, BERING blends minimalistic Danish design and optimal material strength in a unique way. Inspired by the beauty of the Arctic, the style of the BERING watch and jewellery collection is characterised by clear, streamlined forms and pure elegance.

When time leaves no trace on a watch. BERING is regarded as a ceramic specialist and a professional in the use of this unique material. Besides the high scratch resistance, high-tech ceramic is very light, heat resistant and anti-allergic. The super-sleek surface gives the material its unique "smooth-touch", thus providing for the unmistakably gentle feel. 
Sapphire glass
3 ATM
Slim Design
Swarovski Elements
_________________________
Package Includes:
_________________________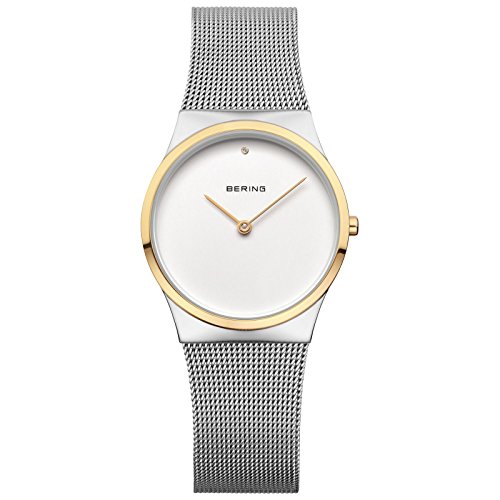 _________________________