Braun Cool Tec Men's Solo Shaver CT2CC
About this Item: 
_________________________
Introducing the world's first electric shaver to put the irritation from shaving on ice. Specifically engineered with active cooling technology, this Braun CoolTec electric shaver represents nothing less than a revolution in men's grooming. This electric shaver uses an innovative aluminum cooling bar to cool the skin while shaving, minimizing redness, burning and skin irritation from shaving. Every cool and refreshing stroke efficiently shaves hair, as the adaptable 3-stage cutting system conforms to every facial feature for ultimate closeness and comfort.
From the Manufacturer
Features
Frequently Asked Questions
_________________________
Package Includes:
_________________________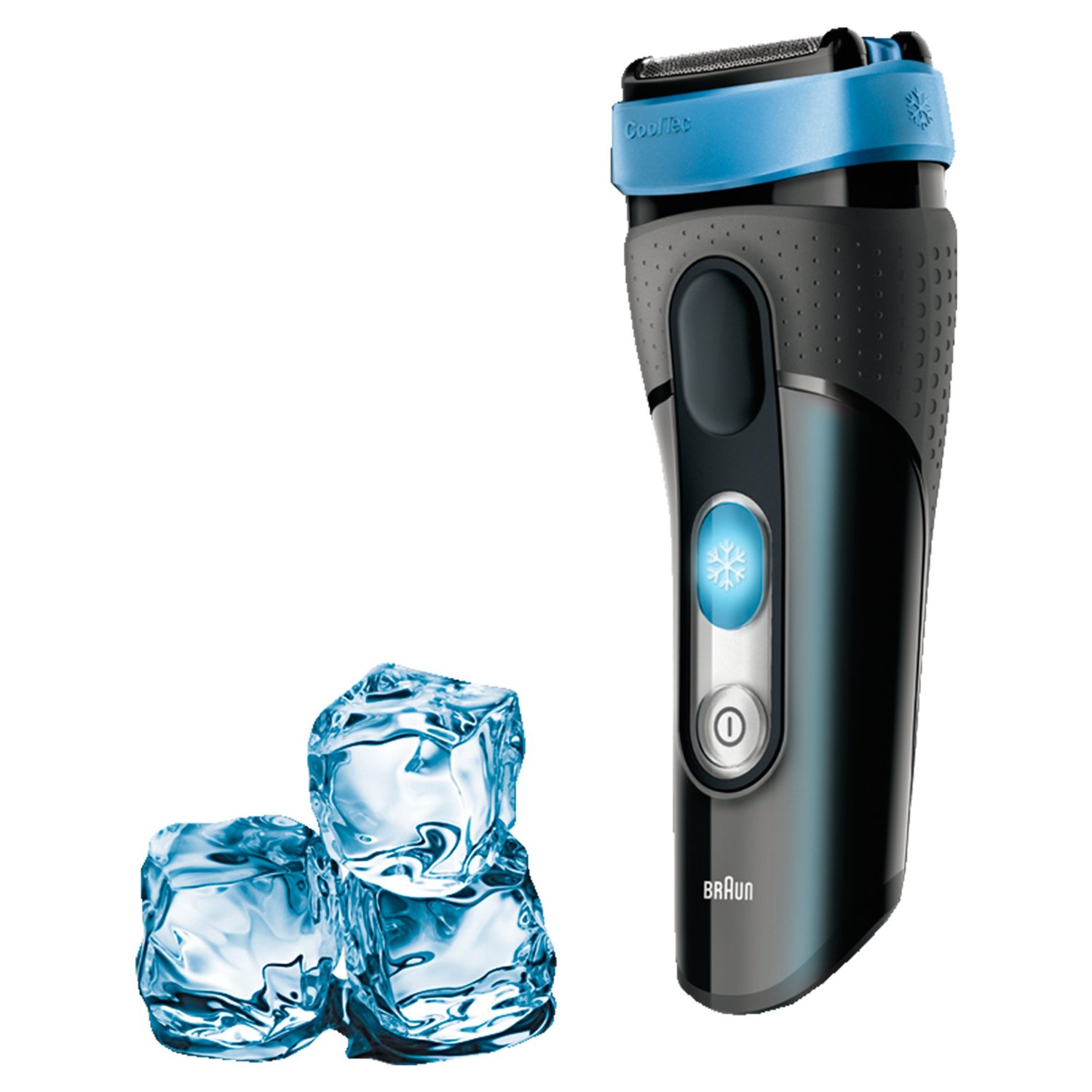 _________________________