Brentwood 4 Slice Toaster Oven
About this Item: 
_________________________

This Brentwood Appliance 4-Slice (9-Liter) Toaster Oven Broiler comes in an elegant stainless steel and black housing with a zinc-coated interior chamber. Temperature settings range from 150deg F-450deg F. The TS-345B's two-piece quartz heating element draws 700 watts, so the power cord has a 3-pin polarized plug on its end. Includes a 15-minute timer, food tray and wire rack. Weight: 8lbs. Dim: 8.5"H x 14.5"W x 9.5"D.

 
_________________________
Package Includes:
_________________________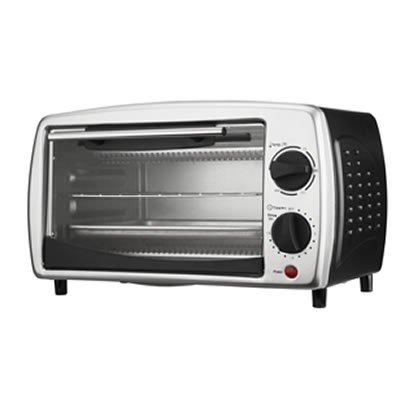 _________________________