Brentwood Black Essential Coffee Grinder
About this Item: 
_________________________

Enjoy the delights of fresh-ground coffee every morning in your own kitchen with the Brentwood Coffee Grinder. This black powerful grinder has a stylish chrome front, yet it pulverizes coffee beans with just the touch of a button, providing you with fresh coffee you can brew with ease. Its safety lock system button pushes down to grind and releases to stop.  
_________________________
Package Includes:
_________________________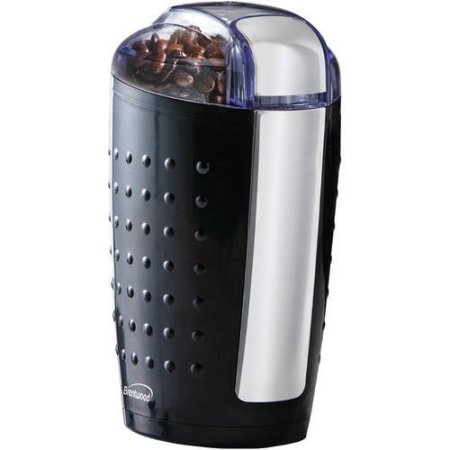 _________________________