Cellet 12W Rapid Charge 2.4A Dual USB Car Charger, White
About this Item: 
_________________________

The Cellet High Power Plug In Car Charger is a must-have item to keep up with your busy lifestyle. It allows you to charge two mobile devices simultaneously using dual USB ports. Its compact and sleek design helps you easily insert and pull the charger from in-vehicle 12v power outlet. Stop carrying around two bulky car chargers for your favorite mobile devices.

 
_________________________
Package Includes:
_________________________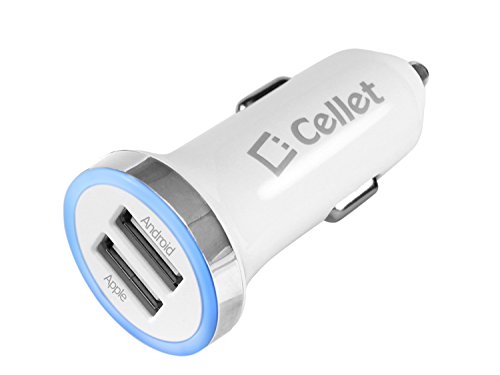 _________________________