Color Changing Lamp with Flashlight
About this Item: 
_________________________
The Orbow line of products are designed to look great while having some interesting built in features. Introducing our newest product, The LED 2 in 1 Magic Rainbow Lamp. This lamp produces a beautiful soft glow in all the colors of the rainbow. However it's more than a just a lamp and night light, it's a nightlight flashlight.
The LED 2 in 1 Magic Rainbow Lamp is also a powerful and durable LED flashlight. Just place the lamp tower section on the lamp stand section and it automatically charges the built in batteries. Now you have a soothing night light and a powerful flashlight that's always close at hand, it's a unique and cool design that detaches into flashlight so you can walk in the middle of the night without bumping into corners.

_________________________
Package Includes:
_________________________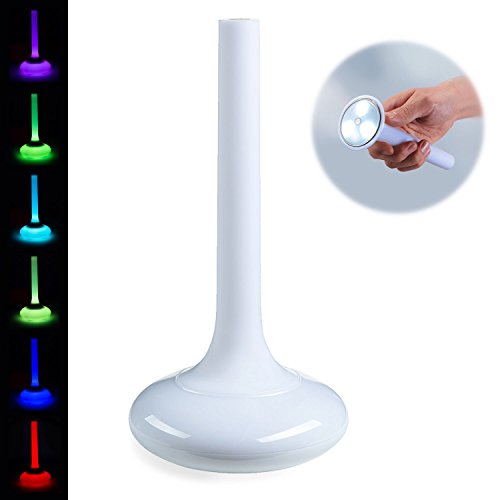 _________________________