Dublin Crystal Highball Glasses - Set of 4 by Godinger
About this Item: 
_________________________

Upgrade your cocktails by serving them in the Godinger Dublin 10 oz. Highballs - Set of 4. Just as perfect for water as a good, stiff drink, these four gorgeous crystal glass glasses each holds 10 ounces and feature a pineapple cut design that sparkles in the light. About Godinger Based in Ridgewood, N.Y., Godinger has been creating distinctive kitchenware, home decor, and gifts for over 40 years. Hand-crafted from crystal, pewter, and silver, Godinger's unique wedding gifts and home decor make any special occasion even more meaningful. From serving dishes and silverware, to barware and centerpieces, their wide tableware selection puts the art back into dining. Godinger is committed to providing excellent quality and style at affordable prices for every customer. Made of high-quality crystal glass. Holds up to 10 oz.. Dishwasher-safe. Makes a great accessory to your home. Dimensions: 2.88 diam. x 5.38H in..

 
_________________________
Package Includes:
_________________________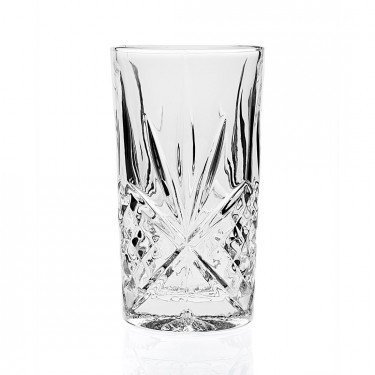 _________________________