Duralex Lys 6.5" (0.9QT) Stackable Clear Glass Bowl
About this Item: 
_________________________

Founded in 1929, Duralex has been manufacturing glassware and tabletop products in la chapelle-saint-mesmin, a city in the heart of France. Since 1939, when Duralex invented the glass tempering process, the name Duralex has been associated with resilient glassware, thanks to their proprietary tempering process. The original tempered (toughened) glasses are still in production in France and are known as the "original french tumblers." The glassware is the perfect weight: functional yet stylish and feels extremely comfortable in the hand. They are equally suitable for cold or hot, conveniently stackable, impact and chip resistant, microwave and dishwasher safe. With the help of continuous investments and commitment to quality, Duralex has reached a level of excellence that makes its products recognized throughout the world. Duralex is and will always remain a true french manufacturer of glassware and tabletop products, and is the only glass manufacturer that makes 100-percent of their products in France. 

_________________________
Package Includes:
_________________________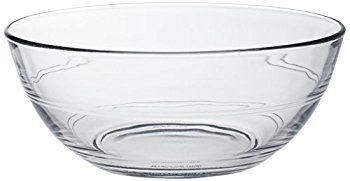 _________________________