Educational Insights GeoSafari Vega 360 Telescope
About this Item: 
_________________________

With this lightweight and durable telescope, young scientists can explore the natural wonders of Earth or the craters of the moon and beyond. The all-glass optics and magnification from 20x to 80x provide clear, up-close images of birds, animals, distant treetops, as well as celestial objects. PLUS, it's easy to use and perfect for backyard exploring, camping trips, and vacations. Both children and adults will enjoy hours of discovery and observation fun.

 
_________________________
Package Includes:
_________________________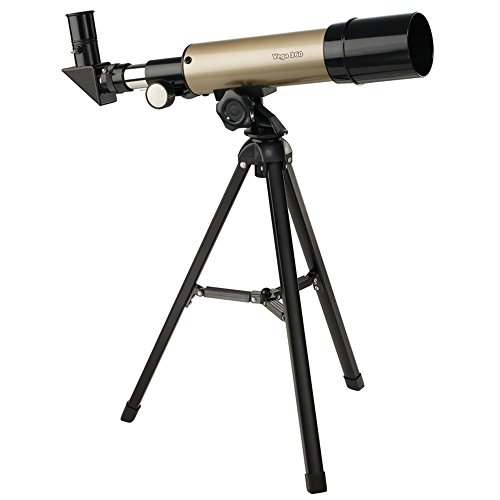 _________________________