Escali Touch Screen Meat Thermometer
About this Item: 
_________________________

The Escali touch screen thermometer and timer has preset cooking temperatures for your beef, pork, chicken, turkey, veal, lamb, ham and fish. The simple touch screen technology and trend right colors makes cooking fun and insures that the potential for food-borne illness is eliminated. Set and monitor your cooking temperatures by inserting the probe into your food in the oven/grill and close the oven/grill until the desired temperature is achieved.

 
_________________________
Package Includes:
_________________________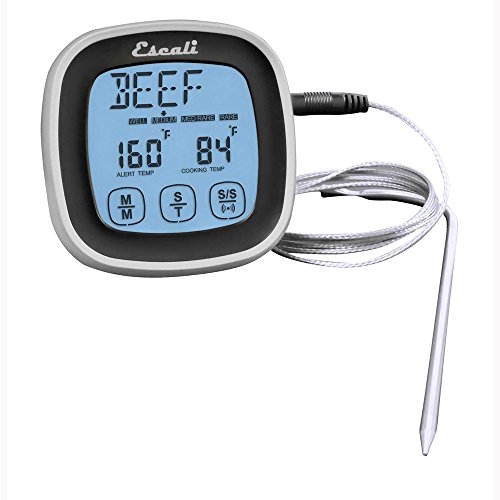 _________________________