Euro Tech 6 Quart Pump Pot
About this Item: 
Height 15"
_________________________

This electric hot water dispenser is unique and safe. It has both manual and auto dispensers, with safety locks on both. This electric hot pot, can be used for any environment, Home, office, dorm. It can be used for coffee teas or even fill a pot with hot water with the ease of the auto dispense. It can be used for Shabbos & holidays with the electronic free manual pump.

 
_________________________
Package Includes:
_________________________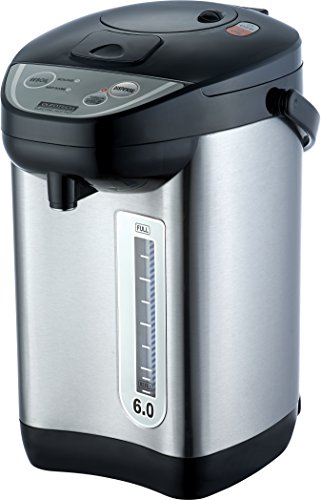 _________________________