Eurolux 5Qt Stainless Pump Pot w/ Auto Dispense
About this Item: 
_________________________

This Eurolux Electric Hot Water Pot is easy & convenient. This hot water pot provides hot water 24 hours a day and is ideal for instant food & beverages, great for cooking & cleaning. This pot features upgrades such as auto dispense and Shabbas lock.

 
_________________________
Package Includes:
_________________________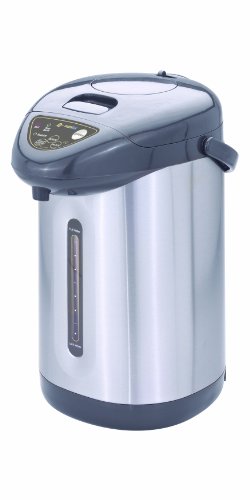 _________________________