Europrep 7 Qt. 6 Speed Stand Mixer
About this Item: 
_________________________
Artisan Extra Large 7-quart Kitchen Mixer, STRIKING DESIGN, STUNNING PERFORMANCE, AMAZING RESULTS!
Engineered to the same demanding standards as our mixer and precision optimized to 'bring out the best' in our attachments— this stainless steel bowl holds a true 7 quarts and mounts securely for maximum safety and stability. Combine that with its super tough splash guard/feeder and you can see what makes us superior by design. 

The Attachments: All attachments feature unique no-stick finish. 

- Dough Hook: The unique design of our dough hook ensures that more of your ingredients end up in your dough hook and not on the sides of the mixing bowl. 

- Balloon Whisk: Because it's almost perfectly round, it delivers optimal aeration, a key part to "whipping up" magically light meringues, phenomenally flawless frostings and of course wonderful whipped creams. 

- Flat Beater: No matter if its desserts or even mashed potatoes, the results will be nothing short of unbeatable.
_________________________
Package Includes:
_________________________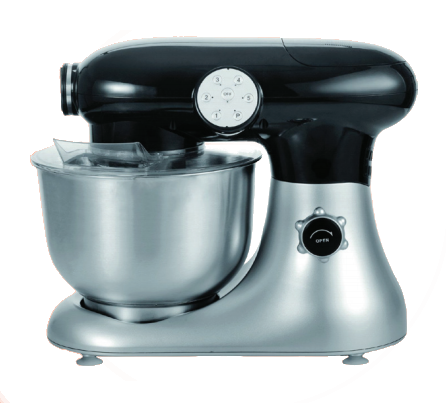 _________________________