Farberware Stockpot 8 Quart
About this Item: 
_________________________

This stockpot is ideal for the slow simmering of soups, stews or chili. The 8-Qt. capacity is large enough to use for pasta as well. Durable stainless steel provides years of beauty and shine. The "full cap" base has an aluminum core for even heating.


Amazon.com
Many people think of stockpots as the no-talent workhorses of the kitchen--as long as they handle big jobs, conventional wisdom goes, they don't need the conductive qualities of smaller saucepans. That thinking goes out the window, however, when you cook soups, stews, pastas, or chili in a quality stockpot like this Farberware Classic 8-quart product. Like any other cookware item in your kitchen, the better the construction and heat distribution, the more flavorful your food will taste.

This Farberware Classic stockpot features a thick, durable body made of 18/10 stainless steel with an aluminum core. As with all Farberware Classic cookware, the core spreads heat evenly across the bottom and sides, conserving energy while uniformly cooking your food. The pot comes with a lid that fits tightly over the top, preserving the flavors inside. Due to the stainless-steel construction, the pot is easy to clean and is corrosion-resistant. In addition, the pot's thick rolled rims means users can pour from the sides without fear of the soup or stew dripping onto the floor or their shirts. The pot features stay-cool phenolic handles that are oven-safe to 350 degrees F. To top it off, the stockpot is dishwasher-safe and comes with a limited lifetime warranty. --Rivers Janssen



 

_________________________

 

Package Includes:

        

_________________________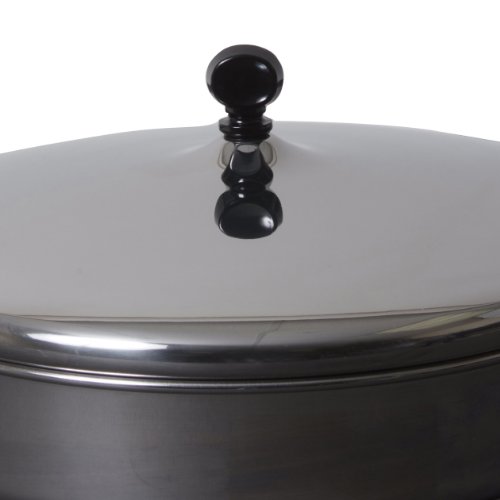 _________________________