Fujifilm FinePix Z30 10MP Digital Camera with 3x Optical Zoom - Green
About this Item: 
_________________________
With a compact, stylish design and a stellar 10-megapixel lens, the Fuji FinePix Z30 Digital Camera is an ideal camera for your busy social life.Thisvibrant violet purple model isperfect for those fashionistas out there! There's a large 2.7-inch LCD display to frame your shots, which also features a Micro Thumbnail view that allows you to view up to 100 images at once in a 10 x 10 array soyou can quickly find the shot you're looking for.Takestill imagesin up to 3648 x 2736 resolution (10 megapixel), or movies in up to 640 x 480 resolution with monaural sound. There are various shooting modes to help achieve optimum picture quality, including Scene RecognitionAuto,Face Detection, andPicture Stabilization/Anti-Blur modes. Then you can easily upload images to your blog with special effects in Blog mode. Zoom into focus with the 3x optical zoom and 5.7x digital zoom (approximate). 
_________________________
Package Includes:
_________________________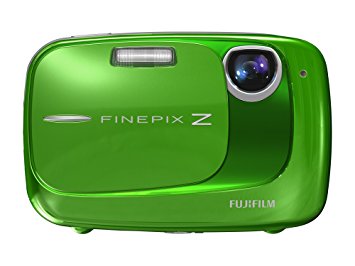 _________________________