George Foreman 4 Serving Removable Plates Grill with 60" Cooking Space - Platinum
About this Item: 
_________________________

George Foreman Countertop Indoor Grill Cook up burgers paninis and more while indoors with this countertop grill which features a 60 in. cooking surface that accommodates up to 4 burgers and a 1 in. hinge that lets you grill thick items.

 
_________________________
Package Includes:
_________________________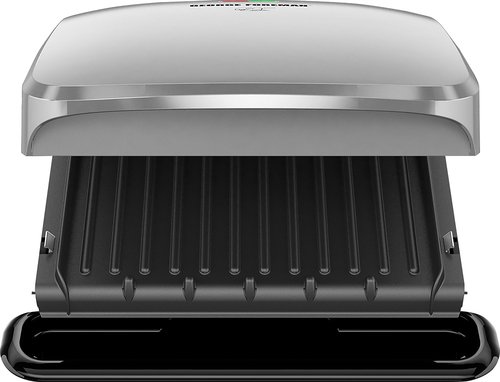 _________________________