Godinger 37 Oz Modern Twist Curved Wine Carafe
About this Item: 
_________________________

Pivot 950 ml Modern Curl Twist Curved Wine Serving Carafe Barware Serveware Modern simplicity becomes tangible in this exquisitely designed wine carafe from Godinger Silver. Delight guests by pouring their wine from this sleek carafe with endless curves in a twisting curl inspired by modern art. The narrow middle makes it easy to hold and a wide base ensures it will stay upright on slippery surfaces. Makes a fabulous wedding or housewarming gift. Coordinating styles available.

 
_________________________
Package Includes:
_________________________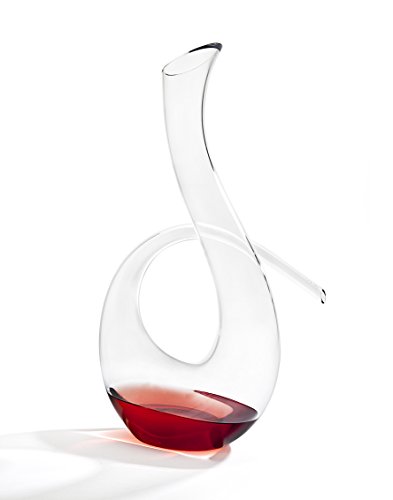 _________________________