Godinger Dublin Design Kiddush Cup Set Cup Holds 5.4 oz
About this Item: 
_________________________

Dublin Non-Leaded Crystal Kiddish Kiddush Wine Cup Shabbat Set Make your next Passover Seder unforgettable! Majestic and beautiful, this intricately detailed Kiddush cup is made of the finest non-leaded crystal and can only augment the holiness of the moment. Treat yourself or someone special to one of the most iconic pieces of Judaica. Makes a wonderful gift for any Jewish holiday, wedding, Bar Mitzvah or any other special occasion.

 
_________________________
Package Includes:
_________________________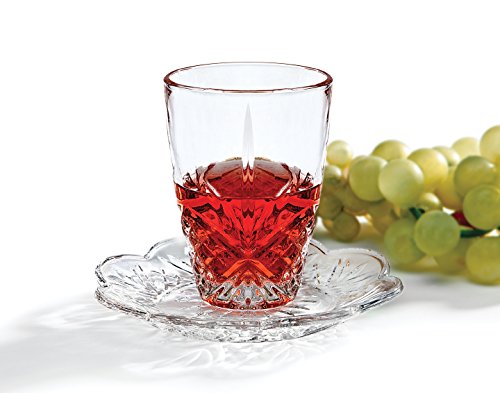 _________________________