Godinger Golden Blossom Salad Bowl
About this Item: 
_________________________

Golden Blossom 12" Stainless Steel/Brass Round Serving Salad Bowl Perfect for special occasions where you need to impress guests, this exquisite salad bowl is a casually sophisticated way to serve salads or serve as a bread basket. The bowl gets a touch of the baroque as branches form into handles, blossoming into beautiful golden buds. The sparkle of gold against the monochromatic tones is just enough to make this bowl unique and modern without breaking the traditional mold of classic elegance. Makes a great wedding or housewarming gift. Coordinating serveware available.

 
_________________________
Package Includes:
_________________________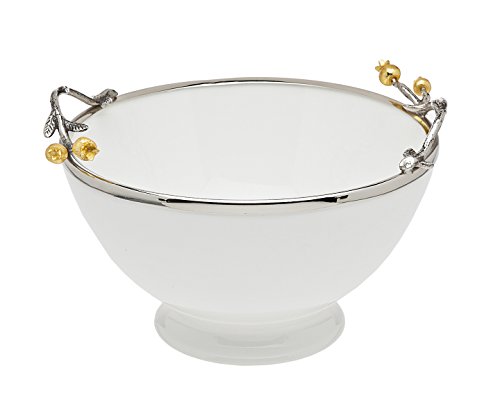 _________________________