Hampton Forge Skandia Pebble Flatware (20 Pcs)
About this Item: 
_________________________

With sculptural pieces that celebrate the simple forms of nature, Skandia offers a casual, light hearted style. Its shapes are modern with a whimsical, organic touch. Comfortable in casual settings, Skandia flatware graces both kitchen tables and dining rooms alike with friendly shapes. Bring the beauty of nature inside. Casually elegant, Pebble's simple curves are adorned with a pattern of small stones to create a natural look to complement your table setting. Made of 18/10 stainless steel this 20 piece set is dishwasher safe and has a 25-year warranty. Set includes 4 dinner forks, 4 dinner knives, 4 dinner spoons, 4 salad forks and 4 teaspoons.

 
_________________________
Package Includes:
_________________________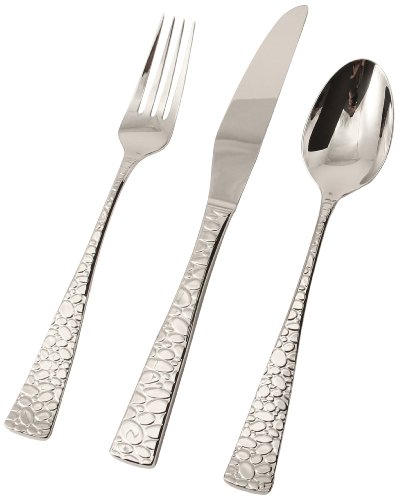 _________________________