Huntington 41" Acoustic Electric Guitar, NAtural
About this Item: 
_________________________
The Huntington GA415C steel string acoustic guitar is the perfect guitar for beginners to a seasoned player at just the right price. This is the standard in acoustic value with a traditional dreadnought body shape with the additional benefit of a modern style cutaway to give players access to the higher frets. Designed with high quality materials like Linden, Basswood, and Catalpa wood, you will love the sound and playability of this guitar.
Along with being a perfect guitar to practice at home with the GA415C can be plugged into an amp, it is a true example of a stage-ready acoustic guitar! It features an Active 3 band EQ system and performs amazingly whether you are recording, practicing, or performing. The quality electronics combined with the craftsmanship of Huntington make this the perfect acoustic-electric guitar. 
_________________________
Package Includes:
_________________________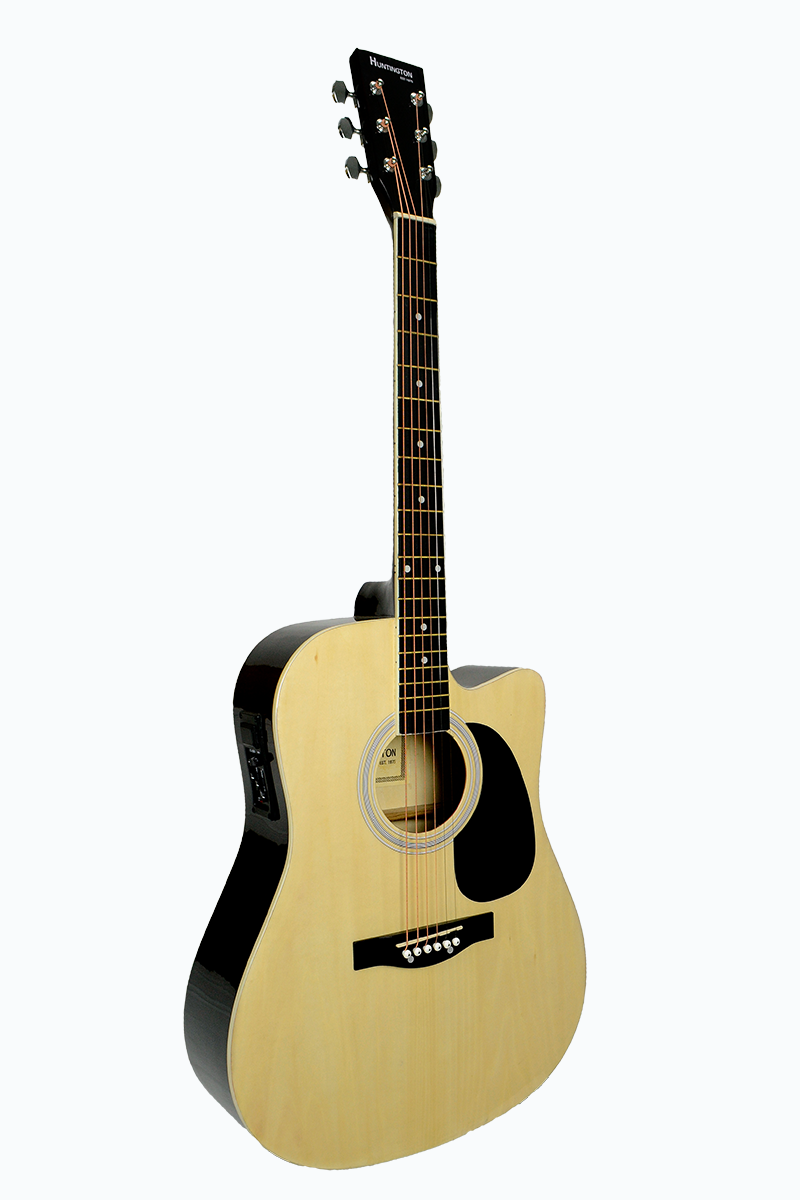 _________________________