Huntington 5 Piece Full Size Drum Set, Silver
About this Item: 
_________________________
This is a complete full size drum kit. Comes with everything a drummer needs to play. Constructed with multi-ply select hardwood shells, it has much of the same quality and features of kits that are close to double the price!
This 5-piece set includes the following; bass drum, floor tom, snare and snare stand, two mounted toms, two cymbals and a boom stand, hi-hat stand, bass drum pedal, a pair of sticks, a drum throne, and a drum key. All of the hardware is double braced for stability. Cool black powder coated metal rims round out the look.
_________________________
Package Includes:
_________________________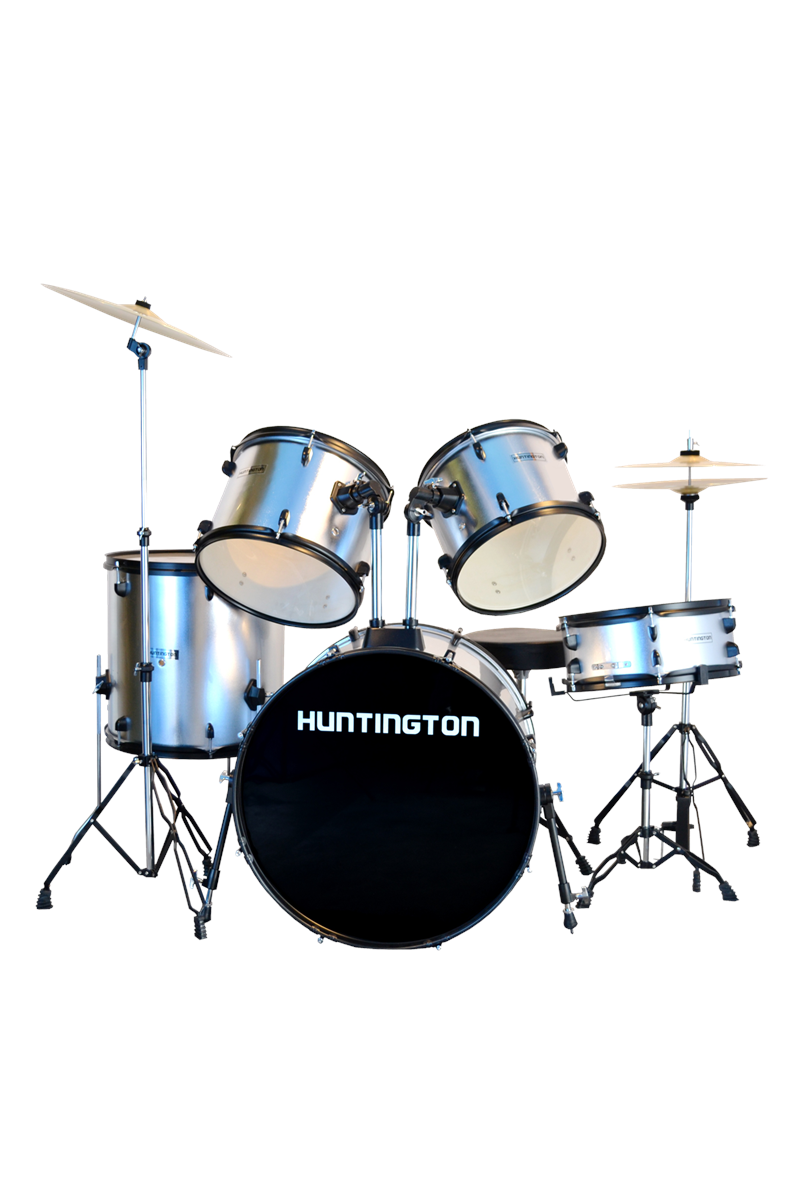 _________________________