Kalorik Shoe Polisher & Buffer
About this Item: 
_________________________

Buff and shine your shoes professionally, but without the high cost and wait. Suitable for all types of shoes, quickly and easily. This Kalorik made electric shoe shiner is a practical machine for the home. The machine is started and stopped by means of a foot switch. The powerful motor provides a fast pre-cleaning of the shoes and the shoe edges by means of the pre-cleaning brush out of Nylon. Then with 2 other soft brushes, one to apply polish and other to complete shine (or for different color shoes!) will make your shoes like new. The machine distributes the polish from a foot reachable polish dispenser (rechargeable) makes the entire process hands free.

 
_________________________
Package Includes:
_________________________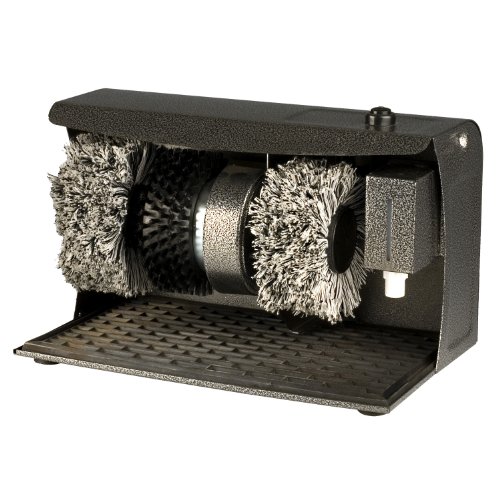 _________________________