About this Item: 
_________________________
TechTools Camping Lantern
You need to be able to see clearly at your campsite to stay safe while you're enjoying the great outdoors. To get the illumination that you need, you could use a flashlight, but most models just don't shine brightly enough to provide an adequate amount of light. You could haul along a heavy lantern, too, but who wants to be weighed down more when you already need to bring along so much gear?
Fortunately, there is a better way to light up your campsite! The Tech Tools Camping Light with 33 LEDs is the answer.
The Tech Tools Camping Light with 33 LEDs is a state-of-the-art camping light that uses premium quality LED lights to produce an impressive amount of bright white light. Our camping light is truly the best solution for illuminating a campsite because it's:
- BRIGHTER You get the benefit of 33 LEDs with our light.
- CAPABLE OF SHINING FOR LONGER On just one set of 3 D batteries, this light will shine for up to 10 hours.
- MORE CONVENIENT This light runs on disposable batteries, eliminating the need for recharging.
- EASIER TO CARRY A retractable handle lets you tote the camping light in your hand or hang it from a gear bag. You can also use the handle to hang the light at your campsite.
- MORE COMPACT Our camping light fits easily into a gear bag, as it's only 3.6 inches by 2.5 inches by 9.3 inches in size.
Stay safe on your camping trip with a camp lantern that won't weigh you down! Order the Tech Tools Camping Light with 33 LEDs now.
_________________________
Package Includes:
_________________________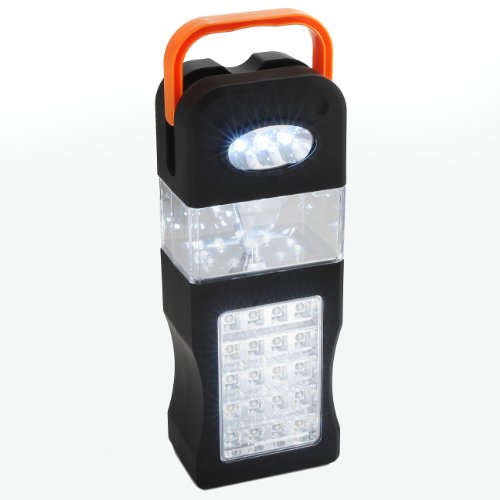 _________________________