Little Pretender Junior Walkie Talkies Set
About this Item: 
_________________________

Fulfill the fantasies of your favorite young firefighter, policeman, EMT or SWAT wannabe!

Featuring 3 channels and a remarkable 2-mile distance range,
kids can now carry on long distance top-secret conversations.

By encouraging outdoor play, these will enable them to explore their environment and gain self-confidence
and social skills.

Made with the highest quality materials, these walkie talkies will be sure to resist childhood rough and tough
while providing non-stop play. Runs on 3 AAA batteries per unit (not included).

Witness your child's fascination and don't be surprised if you're tempted to join in the play.
Roger that!

 
_________________________
Package Includes:
_________________________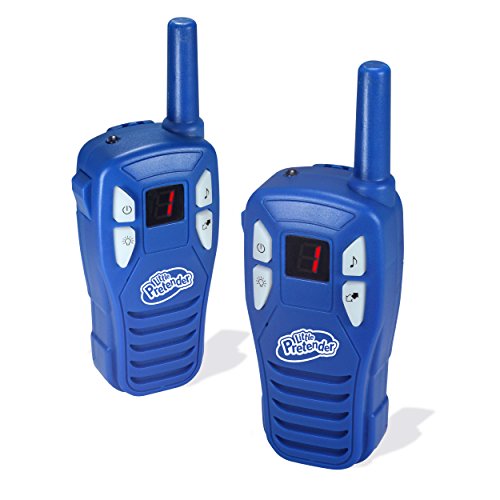 _________________________