Mpow Micro USB Portable Charging External Battery Pack Case
About this Item: 
_________________________
Carry & Charge Anytime, Anywhere
1.Just in need of a carrying pouch for wireless headphones before and after sports?
2.Fed up with the endless voice prompt of "Battery Low" from Bluetooth headphones upon skipping to your favorite song?
3.Always lose the small yet essential gadgets and electronic accessories while putting them in pockets or messy bags?

Now there is an ultimate solution to all above worries with this Mpow charging and carrying case for Bluetooth headphones and small electronic accessories. Perfect for outdoors and travels.

Product Specification
Outer dimensions: 6.02 x 4.49 x 0.87 inches (153 x 114 x 22 mm)
Storage Space: 4.49 x 4.49 x 0.87 inches( 114 x 114 x 22 mm)
Battery: 800mAh/3.7V Li-ion battery
Power Input: DC 5V 500mA
Power Output: DC 5V 500mA
Charging Time: 2-3 hours

_________________________
Package Includes:
_________________________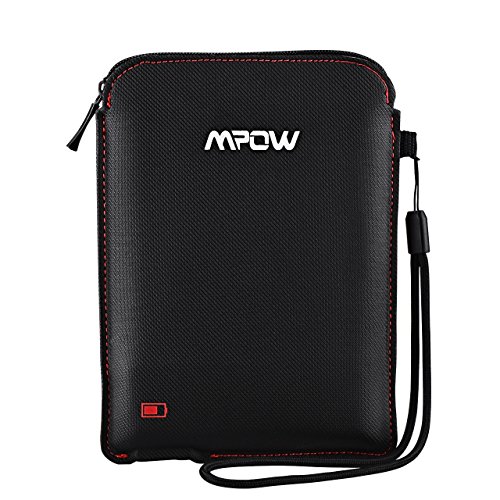 _________________________