Music in Minutes Play by Color - Purim Songs
About this Item: 
_________________________
This is a piano book that people
can play the entire piano book without
understanding ANYTHING about music! 
This is because the book is written in COLOR! 
It is written in professional sheet music,
yet the player only needs to concentrate
on the color to "get it right"!

It comes with a set of colored stickers to put on the keyboard.
When you see a green note, you press the green sticker.
When you see a purple note, you press the purple sticker.
You do the same for all the colors!
Each Package Includes: 
1 Piano Book, 1 stickers set,
1 CD, in a clear gift package
_________________________
Package Includes:
_________________________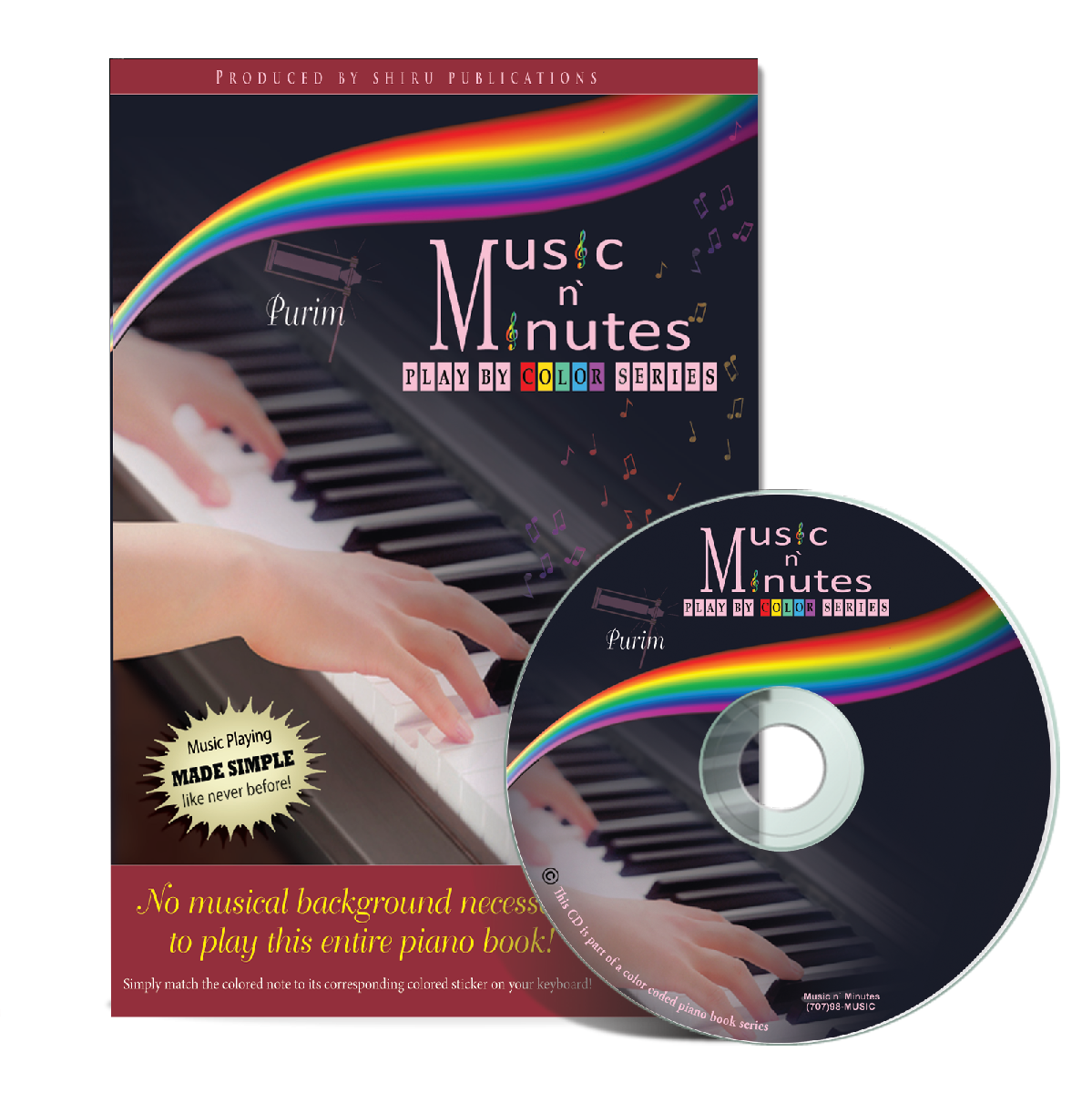 _________________________