Nordic Ware Scandinavian Pancake & Latke Aluminum Iron Nonstick Pan - Makes Seven 3" Patties
About this Item: 
_________________________
For perfect silver dollar pancakes, the Nordic Ware 1940 International Specialties Aluminum Silver Dollar Pancake Pan is the way to go. The high-tech cast aluminum construction ensures even distribution of heat so your pancakes cook up fast and brown evenly. The 3-inch round pancake indentions make it easy to create consistently round pancakes. Stack up seven at a time with this marvelous pancake pan and enjoy the virtually effortless cleanup. The durable nonstick surface means making breakfast is fun again. Heavy cast aluminum ensures perfectly even browning. Makes (7) 3-inch silver dollar pancakes. Premium nonstick surface for no-fuss flipping. Only needs to be hand-washed with warm soapy water. 17.5 L x 10.5 W x 2.25 H inches.
_________________________
Package Includes:
_________________________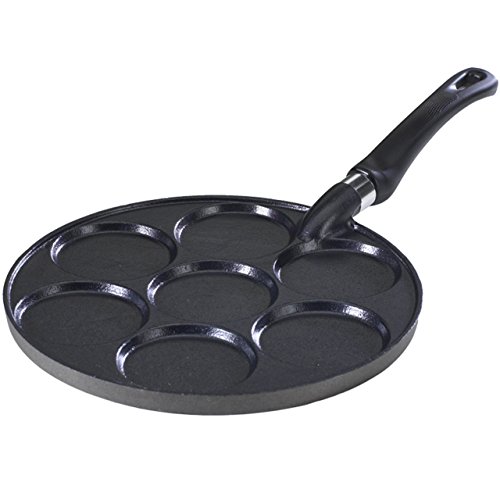 _________________________