Norpro Large Silicone Knockdown Colander, 90 Oz. - Red
About this Item: 
_________________________
Preserve flavor and nutrients by steaming seafood, meat, pasta and vegetables with this Knockdown collapsible colander from Norpro. Made from silicone, it has a vibrant red color that will look great in any setting. Ideal as a colander or strainer, use this to wash ingredients in preparation for meals. Heat resistant up to 445 degrees Fahrenheit, it can withstand high temperatures while cooking. The convenient collapsible design knocks down to one inch for storage.
9-1/2" L x 11" W x 4-1/2" H, with a 90 ounce capacity


_________________________
Package Includes:
_________________________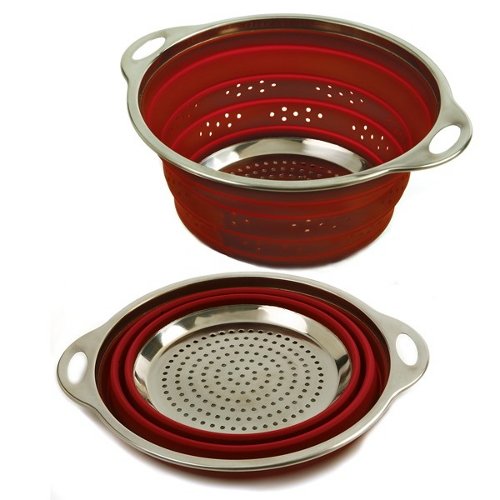 _________________________