Norpro Stainless Steel Measuring Spoons, Silver
About this Item: 
_________________________
These rounded spoons are ideal for measuring small quantities of dry or liquid ingredients, such as baking powder, baking soda, salt, vanilla, and herds. The flat rim provides a perfect level. Each spoon is marked with Imperial and Metric measurements.


_________________________
Package Includes:
_________________________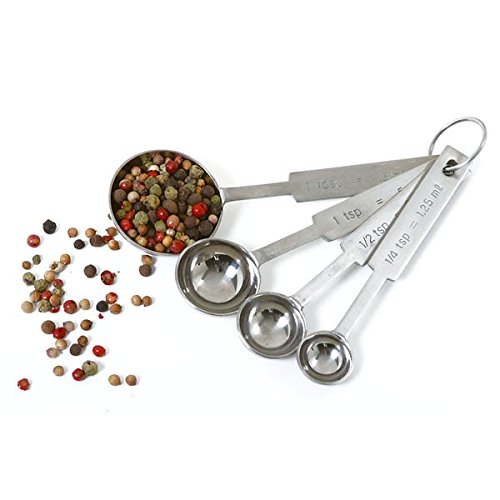 _________________________