Nostalgia Chocolate Candy Bar Maker
About this Item: 
_________________________

Bring the family together to customize your own chocolate candy bars and nuggets! unique unit includes everything needed to create and customize chocolate candies. The included heated base with easy-pour melting pots make pouring chocolate into silicone molds simple, while the integrated ice trays work to quickly solidify the candies. Follow recipes or use your imagination to layer your favorite toppings and fillings!

 
_________________________
Package Includes:
_________________________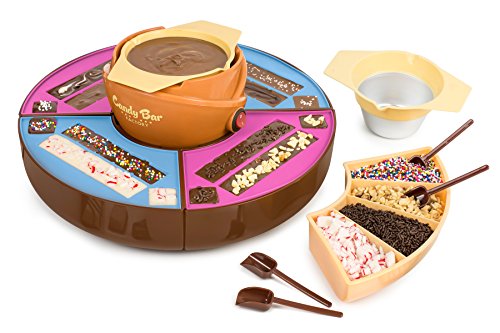 _________________________