Nostalgia Chocolate & Caramel Apple Party
About this Item: 
_________________________

Family time has never been sweeter! enjoy the sweet or salty combinations of crisp apples, warm caramel or chocolate, and a variety of toppings. With a 16-ounce melting pot to melt chocolate or caramel, along with 4 decorating trays, the flavor possibilities are endless. The lazy Susan tray design allows for easy decorating and sharing from across the table, while the trays and melting pot remove for easy cleaning when the decorating is done. Includes 25 apple sticks.

 
_________________________
Package Includes:
_________________________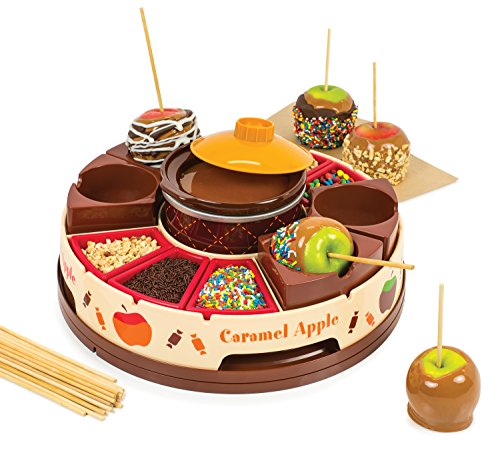 _________________________