Nostalgia Chocolate Fountain Waterfall
About this Item: 
_________________________

The Nostalgia CWF48WT chocolate fondue Waterfall has a 3 pound Capacity and creates a wall of a decadent chocolate that delivers a touch of elegance to any occasion. It features an auger that delivers the chocolate to the top of the Waterfall, then flows and is ready to be paired by dipping fruit pieces, breads, pretzels, and more under the flowing chocolate Waterfall . The simple turn-dial control, operates the motor and the heated base, which keeps the chocolate flowing. Use dark, semi-sweet, milk, White chocolate and even liqueurs.

 
_________________________
Package Includes:
_________________________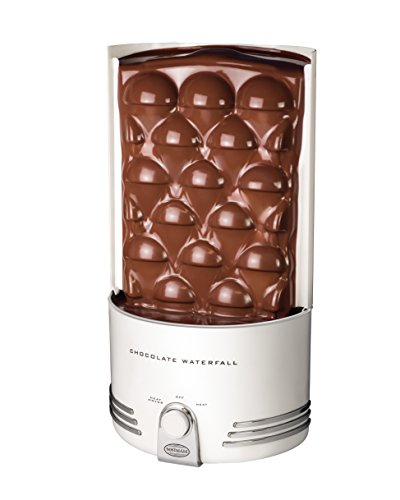 _________________________