Nostalgia Cotton candy maker
About this Item: 
_________________________

The Nostalgia Electrics PCM405RETRORED Retro Series Hard & Sugar Free Candy Cotton Candy Maker transforms your favorite hard candies into fluffy, melt-in-your-mouth cotton candy. Simply plug in, turn on, pour yummy candies into the center receptacle and start spinning a colorful and tasty treat. This fanciful product is fun for the whole family and brings out the kid in everyone. Instantly, gatherings are transformed into carnivals and dessert time into party time. Your Hard & Sugar Free Candy Cotton Candy Maker is like having two units in one. It will spin both sugar or hard candies into sweet candy floss that you collect on cones by spinning the cone as it circles the bowl _ just like at the carnival. You may also use sugar-free candies for a low-calorie treat.

 
_________________________
Package Includes:
_________________________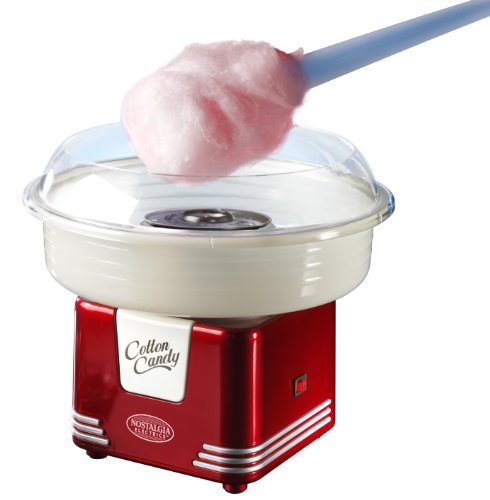 _________________________