Nostalgia Electric S'mores Maker
About this Item: 
_________________________

Bring the great campfire tradition right into the comfort of the kitchen! Featuring a flameless electric heater, it toasts marshmallows to a perfect golden brown, while the 4-compartment server tray holds graham crackers, chocolate and marshmallows. Includes 2 stainless steel roasting forks.

 
_________________________
Package Includes:
_________________________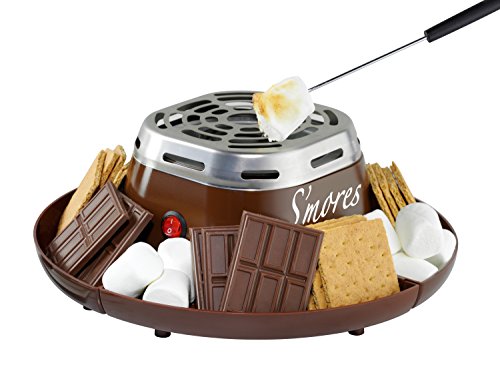 _________________________