Nostalgia Shake 'N Pop Popcorn Popper, White / Yellow
About this Item: 
_________________________

This unique popper is fun and easy to use. Great for the home, dorm room and man cave, it's a popcorn maker and serving bowl in one! Simply add kernels and oil, flip the switch, shake, and in about five minutes you'll have a bowl full of delicious popcorn. Also works great as a griddle to make kettle corn, roasted nuts or fry an egg!

 
_________________________
Package Includes:
_________________________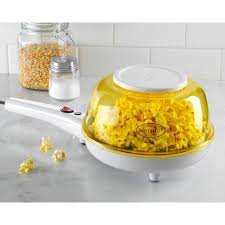 _________________________