Panasonic 2 Handset Cordless Phone with Answering Machine
About this Item: 
_________________________

The Panasonic KX-TGC362B Dect 6.0 plus expandable digital Cordless Answering system, with 2 Handsets, can handle up to six Handsets on the same line (additional Handsets sold separately). this KX-TGC362B takes on all of your day-to-day communication needs with an all-digital Answering system, call waiting caller ID, call block, silent mode, and more. This energy star unit has Intelligent eco mode which automatically lowers the power consumption when you're using the Handset close to the base unit. Dect 6.0 plus technology takes superb sound quality and outstanding range to a whole new level. And with the Handset locator, you'll never lose track of your Handset again.

 
_________________________
Package Includes:
_________________________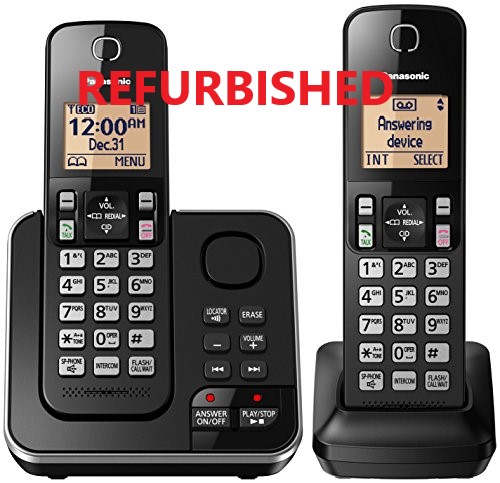 _________________________