Panasonic KX-TG9542B Dect 6.0 2-Line Cordless Telephone System with 2 Handsets - Answering Machine, Bluetooth, Talking Caller ID, Base KeyPad, Headset Jack Needs Special Adapter - PNLV234Z (Unavailable) for Israel
About this Item: 
_________________________

The Panasonic KX-TG9542B DECT 6.0 Plus 2-Line Link2Cell Bluetooth Enabled Answering System with base keypad and 2 cordless handsets, allows you to link up to 4 cell phones. With 2-line operation, this expandable unit supports 3 simultaneous conversations, 2 on the landlines and 1 on the cell. The Text Message Alert feature notifies you of received text message on your cell phone through an alert on your cordless handset when your cell phone is synced to the base unit. Enjoy two answering systems so you can separate your work life from your home life. Now you can be alerted to recorded messages whether you're at home or on the road. When a caller records a message, the base unit will beep, alerting those in the house. Not at home? The phone will automatically send a message to a registered cell or office phone along with playback options.

 
_________________________
Package Includes:
_________________________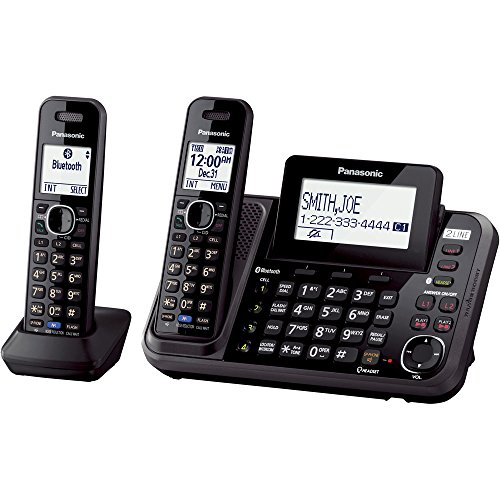 _________________________