Pro Chef 8.5QT Oval Slow Cooker/Crock Pot with Auto Mode and Cool Touch Handles, Stainless Steel (insert)
About this Item: 
_________________________
Prochef 8.5 qt crok pot insert with tempered glass lid allows you to see how your meals progressing. Has 3 heat settings; High, Low, and Auto. Dishwasher safe ceramic pot and lid. 
_________________________
Package Includes:
_________________________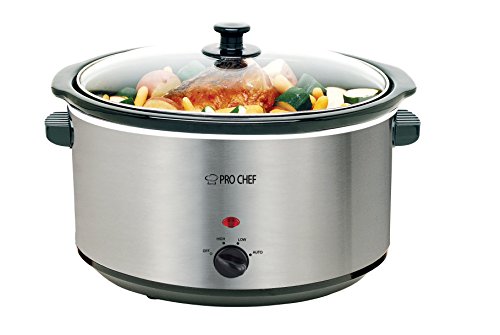 _________________________