Progressive Fruit & Vegetable Chopper
About this Item: 
_________________________

Progressive International is your source for the widest range of functional, inventive and fun kitchen tools and great ideas put into practice. Our functional gadgets, tools, food-prep items and household products make cooking and meal preparation more efficient and fun. At Progressive, passion and creativity unite to create the right balance of form and function for today's cooks. Our in-house designers spend hours in the kitchen coming up with ways to improve on a variety of traditional tasks and tools. Established in 1973, our commitment to quality and service allows us to offer a broad selection of quality kitchenware and other household products. Cube, dice or slice fresh produce in one swift motion with the Progressive Dice and Slice fruit and vegetable Chopper. With the three interchangeable blades you can create perfectly chopped onions, tomatoes and peppers for salsa, diced carrots and celery for fried rice or stir-fry or sliced hardboiled eggs for chef salad.

 
_________________________
Package Includes:
_________________________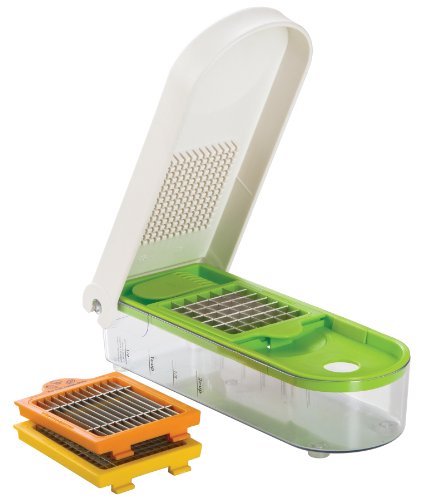 _________________________