Pyle Home PMP20 Compact 20 Watt Power Megaphone - White
About this Item: 
_________________________
With each iteration of flagship megaphones, we've improved the battery life, power and ergonomics. This model has 20 watts of power, so your voice will be heard in ¼ mile range. Comes equipped with Voice and Siren modes. Voice mode amplifies your voice as spoken into the microphone and siren mode amplifies an alert/siren tone through the megaphone's speaker works great for indoors or outdoors. Uses 4 'C' batteries.


_________________________
Package Includes:
_________________________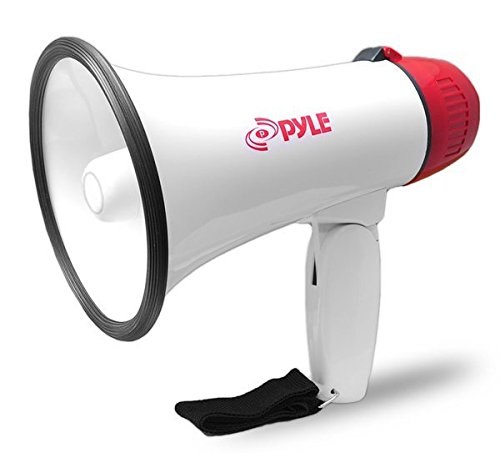 _________________________