Rowenta Soleplate Cleaner Kit
About this Item: 
_________________________

The rowenta zd100 soleplate cleaning kit contains a specially formulated cream that cleans soleplates by removing the draggy coating caused by excess starch, detergent build up and burned on synthetics. It is also ideal at removing melted webs, fusibles, iron on interfacings and trims. The cleaning kit is appropriate on all types of soleplates. Kit contains: 1-ounce tube of soleplate cleaner; application cloth; polishing /finishing cloth and set of instructions.

 
_________________________
Package Includes:
_________________________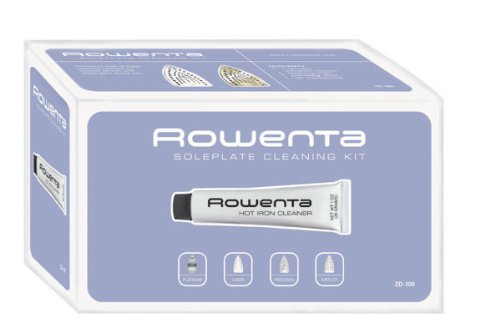 _________________________