5 Disc Bluetooth Music System with MP3/CD Playback, USB, Cassette & Aux Input
About this Item: 
_________________________

Dance to your favorite beats, whether they're on a playlist, a CD or cassette tape, with this Sharp mini stereo system . This multifunction machine revives your old albums with multiple playing options, and Bluetooth compatibility works with modern smartphones. The two-way detachable speaker system delivers smooth sounds from this Sharp mini stereo system.

 
_________________________
Package Includes:
_________________________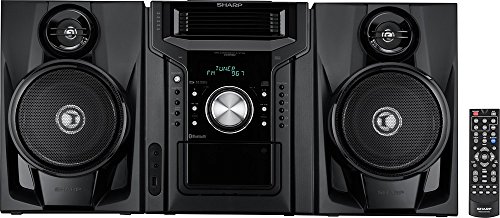 _________________________