Snap Circuits Snap Circuit Beginner Electronic Discovery Kit, 3 AA Batteries Required, Ages 5+
About this Item: 
_________________________

Begin you Snap Circuit Experience with a wonderful introduction to problem solving, following directions, and the satisfaction of a job well done. This kit includes 14 parts and you can build more than 20 project learning the basics of how switches and circuits work. Plus the skills needed to complete, troubleshoot and solve problems and enjoy the satisfaction of a job well done. The included color manual was created just for younger "engineers" with very few words and lots of step-by-step diagrams. Parts have extra safety features integrated for safety. Snap Circuit Beginner is part of the award winning line of Snap Circuits from Elenco Electronics. Elenco has been developing and delivering educational kits, tools and test equipment to universities, colleges and high schools for over 30 years.

 
_________________________
Package Includes:
_________________________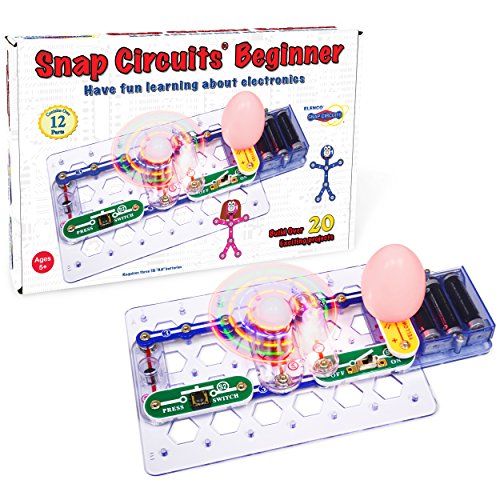 _________________________