Sony ZSRS60BT Boombox with CD, MP3 CD, Aux, USB, Bluetooth (Black)
About this Item: 
_________________________
Take your tunes on the go with the Sony ZSRS60BT CD Boombox. This boombox lets you play music from a variety of sources, including CD, CD-RW, MP3-CD, AM/FM radio, 3.5mm AUX input, USB thumb drives, and Bluetooth streaming. For easy Bluetooth connectivity, built-in NFC allows you to tap your compatible device against the NFC logo for instant pairing.



_________________________
Package Includes:
_________________________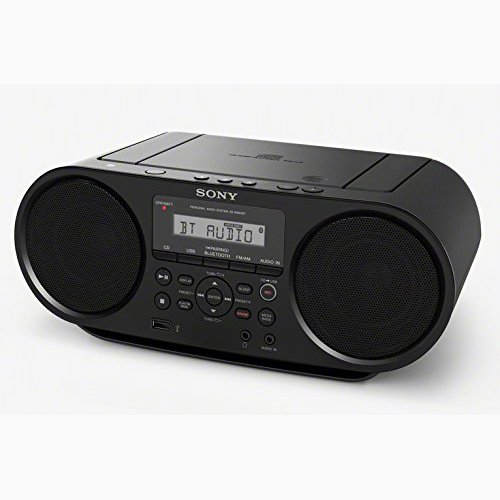 _________________________